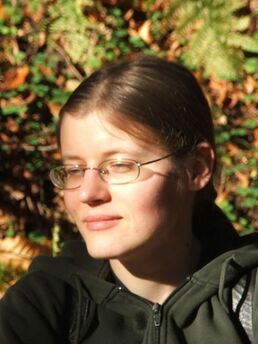 Agnieszka Anna Hałas, álnevén Ignite, 1980. december 31-én született Lublinban, molekuláris biológiából doktorált Heidelbergben, költő, fantasy író. A populáris kultúrával foglalkozó Esensja online magazin irodalmi részlegének vezetője. A populáris műfajok (tágan értelmezett fantasy, krimi) népszerűsítésére kiírt Horyzonty Wyobraźni pályázat 2010-es győztese.
Megjelent művei:
Dwie karty (Teatr Węży-ciklus I. kötete, 2011)
Ostatni z żyjących (versek, 2006)
Między otchłanią a morzem (elbeszélések, 2004)
Królewna liść (versek, 1999)
Ad blocker interference detected!
Wikia is a free-to-use site that makes money from advertising. We have a modified experience for viewers using ad blockers

Wikia is not accessible if you've made further modifications. Remove the custom ad blocker rule(s) and the page will load as expected.