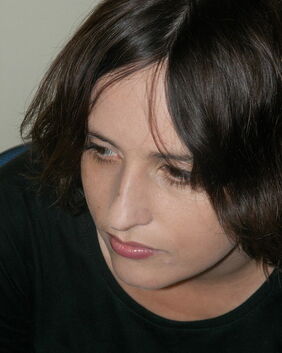 Anna Kańtoch, álnevén Anneke, 1976. december 28-án született Katowice városában, fantasy író. A krakkói egyetemen végzett orientalisztikát, arabisztikára specializálódott. 2004-ben debütált Diabeł na wieży című elbeszélésével a Science Fiction magazinban, az Esensja online popkulturális magazin munkatársa. A 2007-es Euroconon az egyik legígéretesebb fiatal fantasy szerzőnek választották, 2009-ben és 2010-ben is elnyerte a Janusz A. Zajdel-díjat.
Megjelent könyvei:
Przedksiężycowi (I. kötet, 2009)
13 anioł (2007)
Zabawki diabła (Domenic Jordan-sorozat, elbeszéléskötet, 2006)
Diabeł na wieży (Domenic Jordan-sorozat, elbeszéléskötet, 2005)
Miasto w zieleni i błękicie (2004)
Ad blocker interference detected!
Wikia is a free-to-use site that makes money from advertising. We have a modified experience for viewers using ad blockers

Wikia is not accessible if you've made further modifications. Remove the custom ad blocker rule(s) and the page will load as expected.