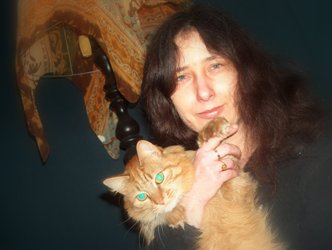 Anna Klejzerowicz, fényképész, újságíró, krimiszerző. Előszeretettel "alkalmaz" női detektívet. Nagy macskabarát, amit fényképei és könyvei alapján nehéz lenne tagadni.
Megjelent művei:
Cień gejszy (2011; regény)
Ostatnią kartą jest Śmierć (2010; regény)
Sąd ostateczny (2010; regény)
Złodziej dusz. Opowieści niesamowite (2009; elbeszélések)
Ad blocker interference detected!
Wikia is a free-to-use site that makes money from advertising. We have a modified experience for viewers using ad blockers

Wikia is not accessible if you've made further modifications. Remove the custom ad blocker rule(s) and the page will load as expected.