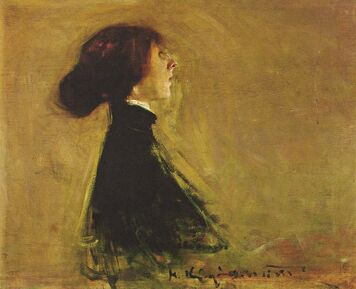 Bronisława Ostrowska, szül. Mierz-Brzezicka, álnéven Edma Mierz és Wojciech Chełmski; 1881 novemberében született Varsóban, 1928. május 18-án hunyt el ugyanott, a Młoda Polska korszakának költője, műfordító (francia nyelvből), gyerekkönyvek szerzője. Stanisław Kazimierz Wacław Ostrowski szobrász felesége.
Verseskötetei:
Rozmyślania (1929)
W starem lustrze (1928)
Tartak słoneczny (1928)
Książka jutra (1922)
Pierścień życia (1919)
Z raptularza 1910-1917 (1917)
ABC Polaka pielgrzyma (1916)
Aniołom dźwięku (1913)
Liryka francuska (1910—11, 2 kötet; fordítások)
Krysta (1910, drámai költemény)
Chusty ofiarne (1910)
Jesienne liście (1905)
Poezje (1905)
Opale (1902)
Gyerekkönyvei:
Bohaterski miś (1919)
Córka wodnicy
Ad blocker interference detected!
Wikia is a free-to-use site that makes money from advertising. We have a modified experience for viewers using ad blockers

Wikia is not accessible if you've made further modifications. Remove the custom ad blocker rule(s) and the page will load as expected.