Elżbieta Cherezińska,
1972. október 9-én születet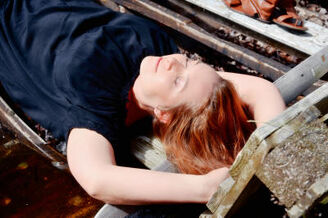 t Piła városában, író, teatrológus. Legismertebb műve a 10-11. századi Norvégiában játszódó regényciklus, a
Północna droga
.
Megjelent művei:
Pasja według Einara (Północna droga III., 2011)
Gra w kości (Bolesław Chrobry életéről; 2010)
Ja jestem Halderd (Północna droga II., 2010)
Saga Sigrun (Północna droga I., 2009)
Byłam sekretarką Rumkowskiego. Dzienniki Etki Daum (2008)
Z jednej strony, z drugiej strony (Szewach Weiss életrajza, mely a közreműködésével készült, 2005)
A szerző honlapja (lengyel nyelven)
Ad blocker interference detected!
Wikia is a free-to-use site that makes money from advertising. We have a modified experience for viewers using ad blockers

Wikia is not accessible if you've made further modifications. Remove the custom ad blocker rule(s) and the page will load as expected.