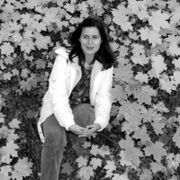 Ewa Elżbieta Nowakowska, 1972-ben született Krakkóban, író, költő, kritikus. Versei magyarul folyóiratok mellett a Zsille Gábor szerzette-szerkesztette és fordította [0=625 Krakkó arcai] című antológiában jelentek meg (Kráter, 2014; Költők/Városok sorozat 2.)Edit
Verseskötetei:
Dopiero pod pewnym kątem (1999)
Versei a Magyar Napló 2004-es lengyel összeállításában
Ad blocker interference detected!
Wikia is a free-to-use site that makes money from advertising. We have a modified experience for viewers using ad blockers

Wikia is not accessible if you've made further modifications. Remove the custom ad blocker rule(s) and the page will load as expected.