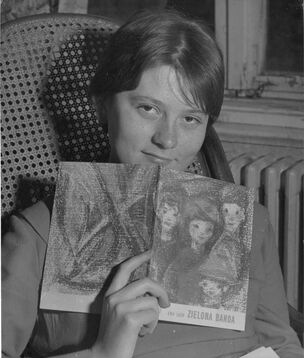 Ewa Lach, 1947-ben született, számos gyerekkönyv szerzője. Első könyvét (Zielona banda, 1961) 13 évesen írta. Hosszú ideig Alabamában, Vestavia Hills városában élt férjével, Jerzy Gizella költővel.
Magyarul megjelent művei:
Micsoda kölykök! Cservenits Jolán ford. Legutóbbi kiadás: Szeged: Könyvmolyképző, 2006.
A láthatatlan expressz. Simándi Klára ford. Budapest: Európa Könyvkiadó, 1975. (Modern könyvtár-sorozat, "felnőtt" elbeszélések)
Ad blocker interference detected!
Wikia is a free-to-use site that makes money from advertising. We have a modified experience for viewers using ad blockers

Wikia is not accessible if you've made further modifications. Remove the custom ad blocker rule(s) and the page will load as expected.