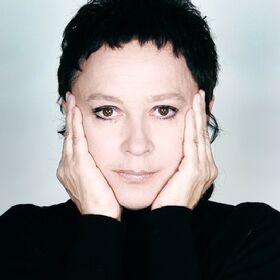 Hanna Samson, ügyesen titkolja születési dátumát, pszichológus, újságíró, feminista, de mindenek előtt író. A Wojna żeńsko-męska... című könyvből készült filmet 20111-ben mutatták be Lengyelországban (rendezője Łukasz Palkowski, a forgatókönyvet Hanna Samson írta).
Megjelent művei:
Ja, prezydenta i inne głosy (2010, drámák)
Flesz. Zbiorowy akt popświadomości (2009)
7 grzechów przeciwko miłości (2007, Tomasz Kinnel közösen, beszélgetések - próza)
Pokój żeńsko - męski na chwałę patriarchatu (2006)
Wojna żeńsko-męska i przeciwko światu (2005)
Miłość. Reaktywacja (2004)
7 opowiadań o miłości i jedno inne (2001, elbeszélések)
Pułapka na motyla (2000)
Zimno mi, mamo (1996)
Ad blocker interference detected!
Wikia is a free-to-use site that makes money from advertising. We have a modified experience for viewers using ad blockers

Wikia is not accessible if you've made further modifications. Remove the custom ad blocker rule(s) and the page will load as expected.