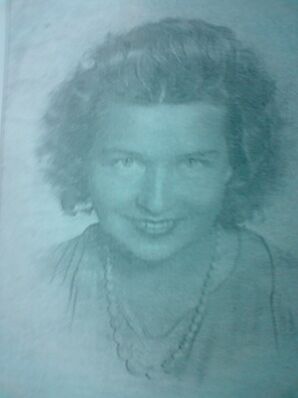 Jadwiga Badowska - Muszyńska, szül. Szafkowska, 1913. június 18-án született Vilniusban, 2007. márciusában hunyt el Poznańban, költő. Eredetileg színitanulmányokat folytatott, első férjével gyerekszínházat nyitott a háború előtti Vilniusban, ahol a darabok szerzőjeként és rendezőként is részt vett a munkában. A háború után is elsősorban a színpadhoz kötődött munkássága; 1951-ben telepedett le Poznańban. Érdekesség, hogy lelkes eszperantistaként ezen a nyelven is publikált költeményeket.
Néhány megjelent kötete:
Co mi opowiedziała stara lipa w parku lipnickim (2004)
Dziwny ogród (1998)
Krople słońca (1993)
Uliczkami po Poznaniu (1987; gyerekversek)
Ad blocker interference detected!
Wikia is a free-to-use site that makes money from advertising. We have a modified experience for viewers using ad blockers

Wikia is not accessible if you've made further modifications. Remove the custom ad blocker rule(s) and the page will load as expected.