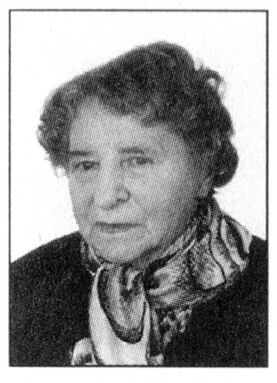 Janina Boniakowska, 1918. február 15-én született Przążewoban, 2011. július 28-án hunyt el Ciechanówban, népi költő. 1975-ben debütált, számos szervezet tagja volt, és több költészeti versenyt is megnyert.
Megjelent kötetei:
Mój głód ma smak poezji (2006)
Ślady na drodze (2002)
Kruszą się dni (1995)
Wędrówka myśli (1992)
Melodia świerszcza (1983)
Magyarul megjelent:
Anyámnak; Falusi leány; Ingadozás; Köd; Cséby Géza ford. In: Ciechanówi üzenet: antológia, Laczkó András szerk. Kaposvár:  Somogy Megyei Művelődési Központ, 1986. (másodközlés: Anyámnak. Cséby Géza ford. In: Eltékozolt ajándék / Zmarnowane dary. Kaposvár: Kaposvári Magyar-Lengyel Baráti Társaság, 2003.)
Ad blocker interference detected!
Wikia is a free-to-use site that makes money from advertising. We have a modified experience for viewers using ad blockers

Wikia is not accessible if you've made further modifications. Remove the custom ad blocker rule(s) and the page will load as expected.