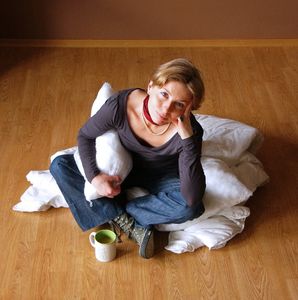 Kaja Malanowska, 1974-ben született Varsóban, végzettsége szerint biológus, az Illinois-i Egyetemen doktorált baktériumgenetikából, író, újságíró. 2010-ben debütált Drobne Szaleństwa Dnia Codziennego (Warszawa: Wydawnictwo Krytyka Polityczna) című önéletrajzi művével, mely tulajdonképpen korábbi blogja szerkesztett változata, és az Egyesült Államokból Varsóba való visszaköltözés meglehetősen depresszív időszakáról. Elsősorban emigránsokkal és menekültekkel foglalkozik, az Imigracje című könyv szerzője. Patrz na mnie, Klaro című regényéért 2012-ben Paszport Polityki, 2013-ban Nike-díjra jelölték.
Ad blocker interference detected!
Wikia is a free-to-use site that makes money from advertising. We have a modified experience for viewers using ad blockers

Wikia is not accessible if you've made further modifications. Remove the custom ad blocker rule(s) and the page will load as expected.