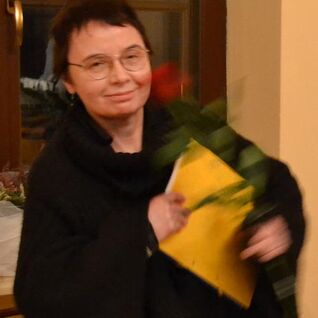 Katarzyna Boruń-Jagodzińska, 1956. március 12-én született Varsóban, költő, publicista, műfordító. Számos szakmai szervezet tagja. Cseh és szlovák nyelvből fordít, elsősorban az ellenzék 1968-1989 közötti történelmével és a független kultúrával foglalkozik.
Megjelent verseskötetei:
Zeszyt do polskiego (2005)
Więcej (1991)
Muzeum automatów (1986)
Życie codzienne w Państwie Środka (1983)
Mały Happening (1979)
Wyciszenia (1977)
Magyarul megjelent művei:
Automaták múzeuma; Megölni Pénelopét; Olympia macskája; Tosca, Csordás Gábor ford. In: Nagyvilág, 1988/12. 1762-1764.o.
Ad blocker interference detected!
Wikia is a free-to-use site that makes money from advertising. We have a modified experience for viewers using ad blockers

Wikia is not accessible if you've made further modifications. Remove the custom ad blocker rule(s) and the page will load as expected.