Krystyna Dąbrowska
,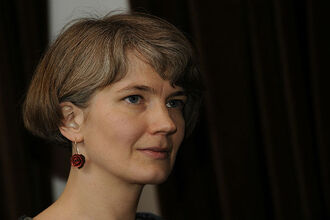 1979-ben született, költő, grafikus, műfordító, aki többek között William Carlos Williamsa, W. B. Yeats és Thomas Hardy műveit ültette át lengyelre. 2013-ban elnyerte az első ízben átadott Wisława Szymborska költészeti díjat és a Kościelski-díjat is
Megjelent kötetei:
Białe krzesła, 2012
Biuro podróży, 2006
Ad blocker interference detected!
Wikia is a free-to-use site that makes money from advertising. We have a modified experience for viewers using ad blockers

Wikia is not accessible if you've made further modifications. Remove the custom ad blocker rule(s) and the page will load as expected.