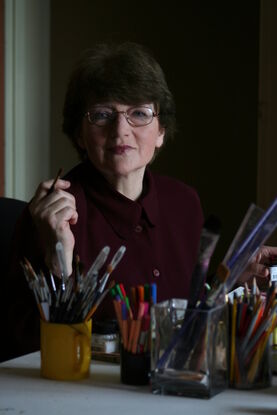 Małgorzata Musierowicz, szül. Barańcza, 1945. január 9-én született Poznań városában, gyermek- és ifjúsági könyvek szerzője, illusztrátor. Az 1977 és 2008 között megjelent Jeżycjada-ciklus szerzője, mely Poznań Jeżyce-negyedében játszódik.
Magyarul megjelent művei:
A Hazudozó. Olasz Ferenc ford. Budapest: Móra Ferenc Ifjúsági Könyvkiadó, 1988. (Piknik könyvek)
A karfiol virága: regény. Bába Mihály ford. Bratislava: Madách - Budapest: Móra, 1987.
Ad blocker interference detected!
Wikia is a free-to-use site that makes money from advertising. We have a modified experience for viewers using ad blockers

Wikia is not accessible if you've made further modifications. Remove the custom ad blocker rule(s) and the page will load as expected.