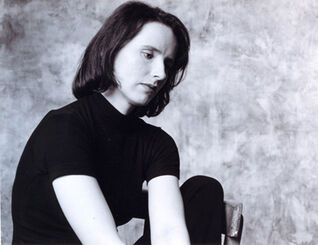 Małgorzata Saramonowicz, 1964. november 13-án született, író és újságíró. Andrzej Saramonowicz forgatókönyvíró és filmrendező felesége, 1989-ben debütált közösen írt, Akropoliada című könyvekkel. Könyvei többek között az abortusz, az eutanázia, a vérfertőzés és az öregedés problémáját feszegető pszichológiai thrillerek.
Megjelent regényei:
Sanatorium (2005)
Lustra (1999)
Siostra (1996)
Ad blocker interference detected!
Wikia is a free-to-use site that makes money from advertising. We have a modified experience for viewers using ad blockers

Wikia is not accessible if you've made further modifications. Remove the custom ad blocker rule(s) and the page will load as expected.