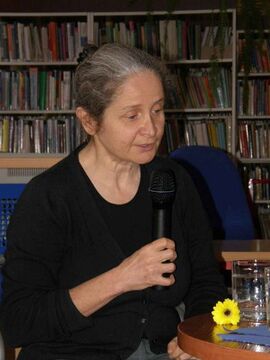 Magdalena Tulli, 1955-ben született, írónő és műfordító (többek között Proust és Calvino műveit fordította lengyelre). Kétszer jelölték Nike-díjra.
Megjelent művei:
Skaza (2006)
Tryby (2003)
W czerwieni (1998)
Sny i kamienie (1999)
Magyarul megjelent műve:
Vörösben. Körner Gábor ford. Budapest : Magvető, 2004.
Ad blocker interference detected!
Wikia is a free-to-use site that makes money from advertising. We have a modified experience for viewers using ad blockers

Wikia is not accessible if you've made further modifications. Remove the custom ad blocker rule(s) and the page will load as expected.