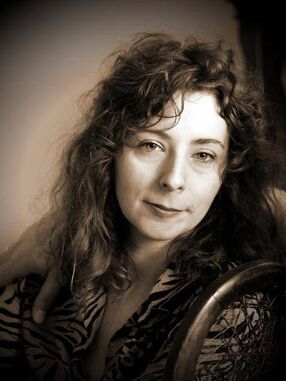 Maja Lidia Kossakowska, valójában Maja Lidia Korwin-Kossakowska-Grzędowicz, 1972-ben született Varsóban, fantasy író. Végzettsége szerint régész és képzőművész, Jarosław Grzędowicz fantasy író felesége. 1997-ben debütált Mucha című elbeszélésével a Fenix című folyóiratban. Összesen kilencszer jelölték a Janusz A. Zajdel-díjra, 2007-ben a Smok tańczy dla Chung Fonga című elbeszéléséért, majd 2011-ben Grillbar Galaktyka című regényével nyerte el.
Megjelent művei:
Grillbar Galaktyka (regény, 2011)
Zbieracz Burz I-II. (a Siewca Wiatru folytatása; regény, 2010)
Upiór południa I-IV. 'Czerń; 'Pamięć Umarłych; 'Burzowe Kocię; 'Czas mgieł (regény, 2009)
Żarna niebios (elbeszéléskötet; az Obrońców Królestwa újraszerkesztett és bővített kiadása, 2008)
Ruda sfora (regény, 2007)
Więzy krwi (elbeszéléskötet, 2007)
Zakon Krańca Świata I-II. (regény, 2005-2006)
Siewca Wiatru (regény, 2004)
Obrońcy Królestwa (elbeszéléskötet, 2003)
Ad blocker interference detected!
Wikia is a free-to-use site that makes money from advertising. We have a modified experience for viewers using ad blockers

Wikia is not accessible if you've made further modifications. Remove the custom ad blocker rule(s) and the page will load as expected.