Marcjanna Fornalska,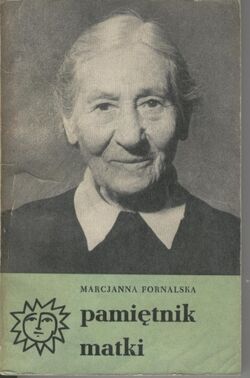 1870. január 3-án született Łopiennik Górny helyiségben, 1963. december 25-én hunyt el, memoárszerző. Parasztcsaládba született, hat gyerek édesanyja, kommunista aktivista, túlélt két háborút, megélte az orosz forradalmat, hosszas vándorlás után utolsó életben maradt gyerekével 1945-ben tért vissza Lublinba, nyolcvanas éveiben írta meg (mintegy írástudatlanként) emlékeit.
Magyar kiadás:
Porszem a viharban. Murányi Beatrix ford. Budapest: Kossuth, 1979. Nők a történelemben - sorozat.
Ad blocker interference detected!
Wikia is a free-to-use site that makes money from advertising. We have a modified experience for viewers using ad blockers

Wikia is not accessible if you've made further modifications. Remove the custom ad blocker rule(s) and the page will load as expected.