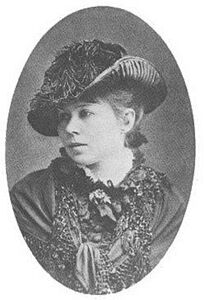 Maria Stanisława Konopnicka, szül. Wasiłowska, álnevei: Jan Sawa, Marko, Jan Waręż; 1842. május 23-án született Suwałki városában, 1910. október 8-án hunyt el Lvivben, a lengyel realizmus írója és költője, irodalomkritikus, újságíró, műfordító, a női egyenjogúságért folytatott mozgalom aktív résztvevője.
Magyarul megjelent művei:
A bátor Pisti. Koncz Éva ford. Pécs: Alexandra, 2004. (Vidám könyvek; gyermekirodalom)
Krysta : három elbeszélés. Mészáros István ford. Budapest: Magyar Helikon, 1961.
Árva Mariska és a manók. Sebők Éva ford. Warszawa : Nasza Księgarnia, 1961. (gyermekirodalom)
A község irgalma. Mészáros István ford. Budapest : Európa, 1958. (elbeszélések)
Ad blocker interference detected!
Wikia is a free-to-use site that makes money from advertising. We have a modified experience for viewers using ad blockers

Wikia is not accessible if you've made further modifications. Remove the custom ad blocker rule(s) and the page will load as expected.