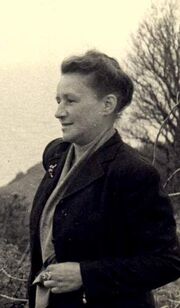 Maria Kuncewiczowa, szül. Szczepańska, 1895. október 30-án született Szamarában (Oroszország), 1989. július 15-én hunyt el Lublinban, írónő. Leghíresebb műve a magyarul is megjelent Cudzoziemka.
Magyarul megjelent művei:
Az erdész. Fejér Irén ford. Budapest: Európa, 1981.
Idegen nő. Sebők Éva ford. Budapest: Európa, 1978.
Ad blocker interference detected!
Wikia is a free-to-use site that makes money from advertising. We have a modified experience for viewers using ad blockers

Wikia is not accessible if you've made further modifications. Remove the custom ad blocker rule(s) and the page will load as expected.