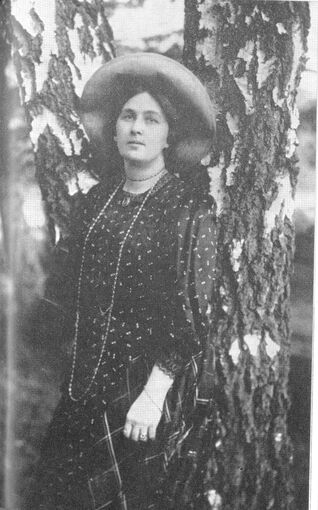 Maryla Wolska, 1873. március 13-án született Lembergben, 1930. június 25-én hunyt el ugyanott, a Młoda Polska korszakának költője. Gyakran használta fel költészetében az impresszionizmus eszközeit, legnépszerűbb kötete az 1929-es Dzbanek malin. Beata Obertyńska édesanyja.
Megjelent művei:
Dzbanek malin (1929)
Arthur i Wanda (1928; Arthur Grottger és Wanda Monné szerelmének története két kötetben)
Dziewczęta (1910; elbeszélések)
Swanta (1909; mese az igazságról)
Z Ogni Kupalnych (1903)
Święto Słońca (1903)
Symfonia Jesienna (1902)
Thème Varié (1902)
Ad blocker interference detected!
Wikia is a free-to-use site that makes money from advertising. We have a modified experience for viewers using ad blockers

Wikia is not accessible if you've made further modifications. Remove the custom ad blocker rule(s) and the page will load as expected.