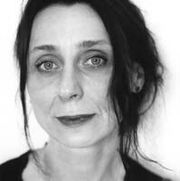 Natasza Goerke, 1962-ben született Poznańban, író, költő. Elsősorban groteszk-szürrealista, iróniával és fekete humorral átszőtt, rövid művekre specializálódott. A '80-as évek közepétől külföldön él.
Megjelent művei:
47 na odlew (2002)
Pożegnania plazmy (1999)
Księga pasztetów (1997)
Fractale. Sklepy prześcieradłowe (1994; javított kiadás: 2004)
Ad blocker interference detected!
Wikia is a free-to-use site that makes money from advertising. We have a modified experience for viewers using ad blockers

Wikia is not accessible if you've made further modifications. Remove the custom ad blocker rule(s) and the page will load as expected.