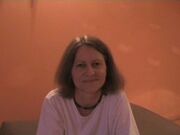 Sławomira Walczewska, 1960. június 25-én született Częstochowában, feminista és társadalmi aktivista, filozófus, újságíró, esszéista, fordító, a Zadra folyóirat szerkesztője. A nagy hatású Damy, rycerze i feministki című könyvéért 2000-ben Nike-díjra jelölték. 2010. január 16-án az ELTE-n tartott előadást a lengyel nőmozgalom történetéről.
Megjelent művei:
Feministki. Własnym głosem o sobie. Kraków: eFKa, 2005. (szerkesztő, előszó szerzője)
Damy, rycerze i feministki. Kobiecy dyskurs emancypacyjny w Polsce. Kraków: eFKa, 1999.
Głos mają kobiety. Kraków: Convivium, 1992. (szerkesztő, társszerző)
Ad blocker interference detected!
Wikia is a free-to-use site that makes money from advertising. We have a modified experience for viewers using ad blockers

Wikia is not accessible if you've made further modifications. Remove the custom ad blocker rule(s) and the page will load as expected.