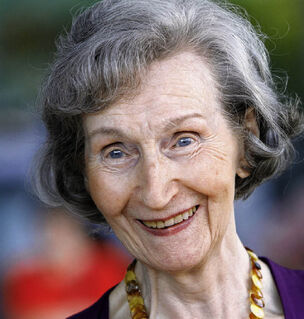 Zofia Posmysz, valójában Zofia Posmysz-Piasecka, 1923. augusztus 23-án született Krakkóban, lengyel író és forgatókönyvíró. A II. világháború során előbb Auschwitz, majd Ravensbrück koncentrációs táborok foglya. A háború után Varsóba költözött, 1945-ben debütált visszaemlékezéseivel. A sikert számára a Pasażerka z kabiny 45 című rádiójáték hozta el, melynek motívumai alapján 1961-ban Andrzej Munk megrendezte a Pasażerka című filmet. A rendező tragikus halála miatt a filmet töredékes formában mutatták be 1963-ban, a történet alapján 1962-ben könyv, majd opera készült (Mieczysław Wajnberg). A filmet Magyaroszágon Egy nő a hajón címmel mutatták be.
Magyarul megjelent műve:
Egy nő a hajón. Mészáros István ford. Budapest: Európa, 1967. (Modern könyvtár-sorozat)
Ad blocker interference detected!
Wikia is a free-to-use site that makes money from advertising. We have a modified experience for viewers using ad blockers

Wikia is not accessible if you've made further modifications. Remove the custom ad blocker rule(s) and the page will load as expected.