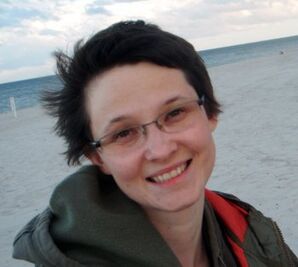 Zuzanna Orlińska, illusztrátor-grafikus, a Matka Polka (Akapit Press, 2010) című gyerekkönyv szerzője, mely kifejezetten ügyesen játszik egy lengyelekre nehezedő anyamítosszal, időnként olcsó kalózfilmeket, időnként a Stepfordi feleségeket idézve meg.
Kiedy byłam mała - a szerző régi-kedves gyerekkönyvekkel kapcsolatos oldala
Manufaktura - a szerző férjével közös grafikai oldala (angol nyelven)
Ad blocker interference detected!
Wikia is a free-to-use site that makes money from advertising. We have a modified experience for viewers using ad blockers

Wikia is not accessible if you've made further modifications. Remove the custom ad blocker rule(s) and the page will load as expected.