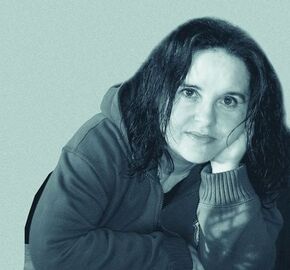 Zyta Rudzka, 1964-ben született, költő, próza-, dráma- és újságíró, dokumentumfilmek forgatókönyvírója, pszichoterapeuta.
Megjelent művei:
Z penisem jak z mężem - trudno o ideał (2008; ismeretterjesztő)
Ślicznotka doktora Josefa (2007; regény)
Dziewczyny Bonda (2004; regény)
Mykwa (1999; regény)
Pałac Cezarów (1997)
Uczty i głody (1995)
Białe klisze (1991; regény)
Ruchoma rzeczywistość (1989; versek)
Ad blocker interference detected!
Wikia is a free-to-use site that makes money from advertising. We have a modified experience for viewers using ad blockers

Wikia is not accessible if you've made further modifications. Remove the custom ad blocker rule(s) and the page will load as expected.